Please come out to join us Friday, July 24th for lobster mac n cheese and salad! Price is TBD. Club opens at 6:30.
If you interested in attending please let me know. Also, if you will be eating outside or inside. We will have enough food for 30 people.
Anyone who is gluten free who would like to come, please let me know and we will have a gluten free meal for you.
Per the Governor's and PLCB recent restrictions we can only serve alcohol if you are purchasing food. Also, all members are required to wear a mask upon entering, exiting, or moving around inside the club. You may remove your mask when sitting down to eat and drink.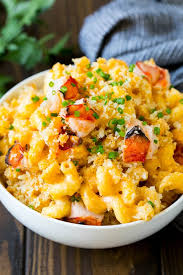 https://lwyclub.com/wp-content/themes/yachtsailing