A big Thank You to Debbie and Chris for the magnet on a stick that they donated to the club.
I spent a few minutes with it in the parking lot with some pretty good results.
Obviously you won't get rich but if you have a little extra time to spend with this thing you may save the cost of a flat tire.
It's leaning against the wall between the garage doors.
John C.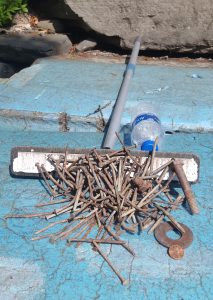 https://lwyclub.com/wp-content/themes/yachtsailing