Stan Moldawski
It is with heavy heart that I inform you that our dear friend
and sailor, Stan, passed away Friday Feb 9th. He was a long-time
member of LWYC and a Lightning skipper and sailor for many decades.
Stan made it to 90+ years, though.
His ashes will join his wife, Pat's, on the lake later this summer.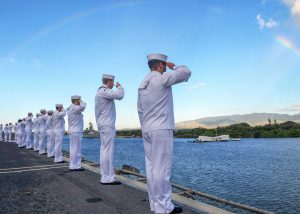 Stanley Moldawsky Psychologist, Dixieland jazz piano player, WWII Navy veteran, 92
Stanley Moldawsky, Ph.D., age 92, of Livingston, N.J., died on Feb. 9, 2018, surrounded by his family, in Haverford, Pa. Born in Newark, N.J., on May 30, 1925, Stan was the only child of Isidor and Bella Moldawsky. He grew up in Manhattan and attended the Bronx High School of Science. He served in the Navy during World War II and attended college at the University of Wisconsin and Northwestern. He received his Ph.D. from the University of Iowa in 1951.
Stan was in private practice for 60 years and after helping to create the Rutgers University Graduate School of Applied and Professional Psychology in 1974, he served as a visiting professor there until 1988, teaching psychoanalytic therapy and conducting supervision. He received the APA Award for Distinguished Contributions to Applied Psychology as a Professional Practice in 1988; he was named Psychologist of the Year by Division 42 (Division of Independent Practice) in 1988; and he was awarded Psychologist of the Year by the New Jersey Psychological Association in 1978.
He served on the APA Board of Directors (1982-85), was chair of the APA Board of Professional Affairs (1978), president of the New Jersey Psychological Association (1975), and a council representative from New Jersey, Division 12 (Clinical Psychology) and Division 42 for 12 years. He was an ABPP Diplomate in Clinical Psychology and a Training and Supervising Psychoanalyst with the International Psychoanalytic Association, the New York Freudian Society, the Institute for Psychoanalysis and Psychotherapy of New Jersey, and the National Psychological Association for Psychoanalysis.
Stan was a much-loved Dixieland jazz piano player and a great dancer. As a former member of Fleet 16 at Lake Wallenpaupack Yacht Club, he frequently entertained during Fleet Nite Dinners and invitational regattas, as well as anchoring the Fleet 16 dance band. Stan continued racing sailboats with the Paupack Sailing Club on 100% with John Rowley until just a couple of years ago.
He loved sitting on the deck watching the sunsets from his summer place in the Poconos when he wasn't sailing on the lake. He was a civil rights activist who also knew how to tell a good joke. His daughter, in her youth, referred to him as a humorist when she meant to say 'humanist,' but that worked, too. Stan was husband to Patricia Joan Corcoran for 66 years; she passed away in 2015. They are survived by four children, Barbara (Leonard) Stern of New Haven, Conn., Laurel (Jeffrey) Silber of Wynnewood, Pa., Brian (Theresa) Moldawsky of Towaco, N.J., Douglas (Linda) Moldawsky of Boulder, Colo., and 10 loving grandchildren Jessica, Jacob (Megan), and Max Stern, Emily (Adam), Madelyn and Isaac Silber, Jaclyn and Matthew Moldawsky, and Lukas and Nina Moldawsky. A memorial will be held in New Jersey at a future date to be announced. Donations to unitedwedream.org can be made in Stan's honor. He was a first-generation immigrant who benefited from rights now under siege.